The Go-To Property Damage Restoration Company For Homeowners and Strata
VANCOUVER'S
WATER DAMAGE REPAIR COMPANY

Water Damage Restoration Services
Getting a water damage inspection can save you thousands of dollars. Our technicians are certified through the Institute of Inspection Cleaning and Restoration Certification (IICRC), learn why Incredible is your best choice for water damage inspection and restoration in the lower mainland.
Why Incredible Restorations
We are a team of water damage restoration professionals that extract the water, dry up your place, and re-build it back to pre-loss condition… if not better.
At Incredible Restorations, We pride ourselves on providing you with extraordinary customer service to help you and your family get your lives back to normal. Our team is certified, IICRC educated and passionate about helping our community.
Contact us to experience the best customer service and reporting in the industry. Our aim is to make you absolutely happy with the end result.
Our teams provide a full range of services from water extraction, drying, water damage repairs, mold remediation, fire damage restoration, drywall repair, hardwood floor drying and all types of property damage restoration across the entire lower mainland. Whether it's a basement flood, pipe leak, or small property damage repair, we'll work closely with you to ensure you're updated every step of the way.
If you want your water damage dried properly and your home back in pre-loss condition, Call Incredible Restorations!
Read More About Us

Online Reviews
We had a water emergency in our unit, with water flooding in through our neighbouring unit. Incredible Restorations arrived within minutes of the situation and explained the situation to us and took all the necessary emergency measures to prevent any mould build up. The project manager Mr. Mike Day and his wonderful team are friendly , hardworking and very approachable.Thank you very much Incredible Restorations for your timely and thorough emergency response. Your efforts are highly appreciated.
Incredible restorations did a remarkable job when we had a major water leak from the dishwasher that tracked down to the basement.Not only did they deal with the dishwasher there was an additional small leak from the pipe under the kitchen sink . This small leak over time created significant black mold inside the basement washroom wall. Their service is truly professional, responding to any communication that I requested. Their technicians were excellent in dealing with my personal nightmare and allaying our anxiety.I felt very confident with their quality of work and how they put my whole family at ease. I would not hesitate to contact them for any water related damage in the future. Mike Day the point manwas excellent coordinating everything to my satisfaction.Dr Glenn Dong MD FRCP(C)
The BEST company by far! Much gratitude for the excellent service provided by Incredible Restorations in stressful time. We were blown away by how clear, respectful and knowledgeable the whole crew was, truly. They went overboard to pinpoint the source of the leak efficiently with reasonable cost.I have to mention Sam's "top notch" compassionate attitude and his intention to take care of our family. I believe that quality people like him will succeed in any profession. I have no hesitation whatsoever to give this team 5 stars with an open heart. Could not be happier with the results, amazing job!
Kyle was here this morning at my home in Victoria Terrace White Rock and was most efficient ,courteous and caring ,job well done !
Professional crews and client oriented. Easy to work with from the rescue to the final restoration the work was done to high standards and timely.
Living in Vancouver, we all have to live with the eventuality of rain. However - over the last couple of years, we've now had to deal with extreme cold temperatures as well. This in result, had caused the pipes in my home (built in the 1970s by the way) to freeze over; and eventually burst to cause some major flooding in the upstairs component of my parents' home.We called Incredible Restorations, and they were prompt and diligent. They took extreme care with our case and were really patient with my parents, who don't speak English very well. I really valued that in a business and it's hard to find that level of professionalism in this day and age.All in all, some of the quickest and best work that I've seen and you'd never even know that any work had been done by the time they finished. I highly recommend the Incredible Restorations team to anyone looking for restoration work - especially since you'd also be supporting a locally owned business!
I recently called Incredible Restorations to help with some water damage we experienced from our pipes freezing, and was very impressed with their services. The team was prompt, professional and did an excellent job. I would recommend them to anyone who needs water damage restoration services.
It's easy to communication with the project manager Brett.
Everything went smooth from start to finish!
Excellent work from a professional staff. We're pleased with both the initial quick response to our water leak, and also the finishing work to complete the repair.
Brett Bannon's team at Incredible Restorations had provided me with invaluable professional service throughout this water damage repair. Mr. Bannon addressed all my concerns and had a very clear and prompt communication with me and his team. The assigned staff Max who did the repair work for my place was very detailed and professional. They also followed very strictly all health recommendations with properly worn masks and booties which I regard this as one of the most important values for their service during this unprecedented time of COVID. With the sudden snowfall and the unpredictable water damage resulted from an upstairs neighbor's flood, my schedule at work had already been greatly interrupted and affected, I thank Mr. Brett Bannon and his team for their understanding and were able to finish the repair within a controllable time frame.
It has been a stressful couple of weeks with a laundry room leak followed by a roof leak (both not covered by insurance!)Incredible Restorations is fantastic! The team was here the next day with equipment and ready to go. Keith was wonderful! He is very knowledgeable about many different areas of home construction and explained everything that he was doing and why. Every evening, he and the team cleaned up and left the areas they were working in extremely tidy considering the demolition and remediation work they were doing.Brett Bannon was my project manager and he responded very quickly to phone messages or e-mails (within hours!). I got texts confirming appointments times which did not happen when I used Belfor (4-6 week project took 6 months! Never again!). I did have an appointment that got rescheduled for flood in progress at another client but I didn't mind because I got a text immediately and a follow up phone calling explaining what happened. I've been in that active flood situation and yes, that should take priority.I got a detailed report with lots of pictures that shows their work inside the walls (that I can't see otherwise) and the water readings etc. This is great because I can show this to my strata to prove that there isn't any water damage to the surrounding homes.Best of all, they were able to stay within my budget! They kept me informed about the amount of work completed and how close we were to the amount I had set. I can't recommend them enough! Great business! Great people!
I was impressed with how professional this company handled the situation. They were very helpful in the entire process which set my mind at ease. They answered all of my questions when and guided me through what needed to be done. Everything was handled efficiently. I highly recommend this company for restoration required for water damage.
It was such a pleasure to have this company come out and take care of our water damage. They were very prompt, courteous and professional. I was so thankful that we chose Incredible Restorations to do the work!
The crew at Incredible Restorations is fantastic to work with. The work they do shows their experience and commitment to customer satisfaction. We'll never use another contractor when it comes to restoration.
Since 1993, Incredible Restorations has been solving water damage and leak problems in both strata and homeowner client's properties, maintaining an impeccable reputation in the lower mainland for professionalism, quality, and customer service.

5-Star Service. We strive to make every client a raving fan, and that starts with top-notch customer service and continues with professional workmanship. But don't take our word for it, check out our online reviews on Google and Facebook.

Professional restoration of your home after water damage will maintain your property's value and avoid future issues such as mold growth and cosmetic deficiencies. As well as protecting your family's overall health and well being.

Our Property Damage Restoration Services Include:
1-year warranty on all workmanship

Equipped with the latest industry equipment

We work directly with your insurance company and we'll bill them directly

Industry certified team including a Master Restorer on staff

The highest degree of professionalism
Call the local experts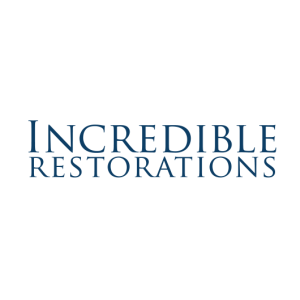 Get Your House Back In Order ASAP
Did you know? – You are able to hire the water damage restoration company of your choice. We work with all insurance companies and will bill them directly.
Promptly dealing with emergency issues such as floods and water damage may avoid more serious property damage restoration issues such as mould growth and rotting. Protect your home; your largest investment by hiring the best choice in water damage restoration.
Our experienced in-house crew can quickly mitigate, and tackle the property restoration project to get it done in the fastest most efficient way possible.
WATER DAMAGE RESPONSE TEAMS AVAILABLE IN:
INCREDIBLE RESTORATIONS Provides the finest FLOOD RESPONSE teams available in the Vancouver area.
Specializing in providing emergency water damage abatement and attendant structural restoration services to homeowners in Vancouver, business owners, strata councils, property managers, construction firms and insurance companies throughout British Columbia's Lower Mainland. Incredible aims to return our sites to a pre-loss condition in the safest and most efficient way possible.
We are at the forefront in the use of "cutting edge" restorative drying equipment and technology. We combine this expertise with quality structural repairs. All of our employees are certified (IICRC) in various aspects of the water damage restoration field. Our company policy is continuous education and skills upgrading.
The emergency services and most of the structural repairs are undertaken by "in-house" employees. This allows us a high degree of control regarding service delivery and quality. We believe 'customer service' is the key to repeat business.