Water Damage Repair Services
Getting a water damage inspection can save you thousands of dollars. Our technicians are certified through the Institute of Inspection Cleaning and Restoration Certification (IICRC), learn why Incredible is your best choice for water damage inspection and restoration in the lower mainland.
Online Reviews
I found out my my basement's sink had a leak and needed fixing as soon as possible. Incredible Restorations was very responsive and was over at my place in roughly an hour. The guys got the job done in a timely manner and were very kind with explaining to me some of the typical reasons for the leak. I've had no issues with the sink ever since and that is all I can ask for. Thanks a lot guys!
Christopher Y.
03:41 08 Jul 20
Took a little longer than expected but quality of the repair was great. Thanks.
In the middle of the night, I heard my toliet downstairs making a weird noise. I went down, and realized my toliet was overflowing . My whole downstairs flooring was soaked. A close friend of mine recommended me to call incredible restorations. I quickly left them a voice mail and received a response quick. I highly recommend these guys with their exceptional service, knowledge, as well as attention to detail. Trust me, they won't let you down!
Jessica W.
00:17 03 Jul 20
My broken dishwasher started leaking and spreading water to my hardwood floors in my house. Incredible Restorations was incredibly reassuring throughout the whole process as I'm not familiar with flooring and feared I may have to replace my floors. Luckily, Incredible Restorations was about to quickly dry everything so that no replacements were needed.
My parents had a leak under their kitchen sink which we needed to repair. I did a quick search and found these guys on Google and thought we'd give them a try. Although it took a little longer than expected due to my insurance claim process, I'm quite impressed with the quality of work.
I used Incredible a few months ago when I experienced a small flood from a leaky pipe. They told me they work with all insurance companies so I gave them a shot. The experience was amazing, James and his team were always on time, worked very hard, and dried my home very quickly. Would recommend them to anyone who with the same issue I had.
Recently discovered a leak behind the shower head wall as i was wiping down the shower area. Luckily, the damage wasn't extensive and seemed to be fixable. A friend recommended Incredible Restorations and the experience was extremely pleasant. They were quick, courteous and professional in drying out the affected area and repairing it. Cost was not an issue as it's reasonable and fair for their quality of service. I would highly recommend giving them a try.
Nicholas C.
05:06 18 Jun 20
I experienced a small flood in my basement from heavy rain. Incredible restorations was the first company I found so I called them. They arrived within an hour of me calling and started removing the water right away. The whole team was very efficient and dried my entire basement in a few days. Great work all around.
Matthew L.
06:13 17 Jun 20
My sink was clogged when I was out of the house and ended up flooding my condo. It was so stressful and honestly, I just didn't know what to do. I remember seeing an incredible restorations van around the area and decided to give them a call. It was hands down the best decision I've made! They had a great response time (within the hour) and they helped me dry everything over just a few days. Aaron walked me through the whole process and explained to me that since it was a sink back up, we had to dispose of most of the affected materials. When they repaired my home they did a fantastic job and even though I hope I never experience water damage again, I'm definitely calling these guys. I cannot recommend them enough!
The guys here at Incredible restorations are pretty much spot on with their name. From their professionalism right down to their knowledge about my issue with leaking sink, they were able to help fix and follow through with all the water damage repair that happened and were able to do it fast and efficiently. I highly recommend them to anyone who needs a job done quick under emergency
theonlyone211
18:58 08 Jun 20
Had an emergency water issue at my place in Burnaby and Incredible Restorations provided quick and professional service. Good prices and friendly staff. They definitely went above and beyond and helped me with everything I needed without a hitch, 100% recommend!
brendan W.
04:31 27 May 20
I had some water damage in my apartment last month that needed to be fixed immediately. A friend recommended Incredible Restorations and it was great. They were extremely professional drying out floors and repairing the wet drywall. The cost was pretty reasonable too. Highly recommend and I would definitely use their services again. Shoutout to Chris and his team for doing such a great job.
These guys were super helpful with restoring the water damage at my aunts place during the COVID outbreak. The work done was very detailed and neat. My aunt was really happy with the final outcome.
Valentina S.
15:56 20 May 20
Saw a FB add about these guys coincidentally when my parent's place was flooded. Hired these guys and was really impressed by the turnaround time.The rates were reasonable and I liked how nice the staff was. Hopefully I won't have to hire this kind of business again, but if I do, I'll definitely come back to these guys.
Vincent L.
17:32 24 Mar 20
At Luna Education, our goal is to provide after school tutoring for elementary and high school students. During the snow storm in January, our shared office experienced a flood and Incredible Restorations was called to handle the disaster. Although it was the building manager that hired Incredible, we couldn't be more happy with them. They came in and reassured us that our documents and our office equipment would be fine, they were incredibly efficient and got everything dried without disrupting anyone in the office space. Their workers were also very considerate and helpful with any questions we had. Thank you to the incredible team at Incredible Restorations!
Read more reviews
Since 1993, Incredible Restorations has been solving water problems in client's properties, maintaining an impeccable reputation in the lower mainland for professionalism, quality, and customer service.

5-Star Service. We strive to make every client a raving fan, and that starts with top-notch customer service and continues with professional workmanship. Check out our online reviews on Google and Facebook.

Professional restoration of your home will maintain your property's value and avoid future issues such as mold growth and cosmetic deficiencies. As well as protecting your family's overall health and well being.

Our Restorations Services Include:
1-year warranty on all workmanship

Equipped with the latest industry equipment

We work directly with your insurance company and we'll bill them directly

Industry certified team including a Master Restorer on staff

The highest degree of professionalism
Call the local experts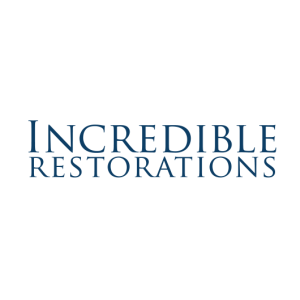 Get Your House Back In Order ASAP
Did you know? – You are able to hire the restoration company of your choice. We work with all insurance companies and will bill them directly.
Promptly dealing with emergency issues such as floods and water damage may avoid more serious property restoration issues such as mould growth and rotting. Protect your home; your largest investment by hiring the best choice in restoration.
Our experienced in-house crew can quickly mitigate, and tackle the restoration project to get it done in the fastest most efficient way possible.
RESPONSE TEAMS AVAILABLE IN:
VANCOUVER, BURNABY, SURREY, RICHMOND, LANGLEY, WHITE ROCK, COQUITLAM

INCREDIBLE RESTORATIONS Provides the finest FLOOD RESPONSE teams available in the Vancouver area.
Specializing in providing emergency water damage abatement and attendant structural restoration services to homeowners, business owners, strata councils, property managers, construction firms and insurance companies throughout British Columbia's Lower Mainland. Incredible aims to return our sites to a pre-loss condition in the safest and most efficient way possible.
We are at the forefront in the use of "cutting edge" restorative drying equipment and technology. We combine this expertise with quality structural repairs. All of our employees are certified (IICRC) in various aspects of the water damage restoration field. Our company policy is continuous education and skills upgrading.
The emergency services and most of the structural repairs are undertaken by "in-house" employees. This allows us a high degree of control regarding service delivery and quality. We believe 'customer service' is the key to repeat business.