The Go-To Property Damage Restoration Company For Homeowners and Strata
VANCOUVER'S
WATER DAMAGE REPAIR COMPANY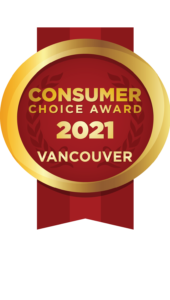 Water Damage Restoration Services
Getting a water damage inspection can save you thousands of dollars. Our technicians are certified through the Institute of Inspection Cleaning and Restoration Certification (IICRC), learn why Incredible is your best choice for water damage inspection and restoration in the lower mainland.
Why Incredible Restorations
We are a team of water damage restoration professionals that extract the water, dry up your place, and re-build it back to pre-loss condition… if not better.
At Incredible Restorations, We pride ourselves on providing you with extraordinary customer service to help you and your family get your lives back to normal. Our team is certified, IICRC educated and passionate about helping our community.
Contact us to experience the best customer service and reporting in the industry. Our aim is to make you absolutely happy with the end result.
Our teams provide a full range of services from water extraction, drying, water damage repairs, mold remediation, fire damage restoration and all types of property damage restoration. Whether it's a basement flood, pipe leak, or small property damage repair, we'll work closely with you to ensure you're updated every step of the way.
If you want your water damage dried properly and your home back in pre-loss condition, Call Incredible Restorations!
Read More About Us

Online Reviews
I had a leak from the unit upstairs. Incredible Restorations provided emergency response. From the coordinating supervisor, Nash Charbonneau, to each of the crew members who attended my home (Josh, Tyson, Carlos & Abraham), I received stellar service. Nash and his crew went beyond in accommodating special requirements to ensure my home remained safe of chemicals and toxins. Each crew member respected my home as if it were their home.Because of my experience during emergency restoration, I hired Incredible Restorations to do my repairs. They worked around my schedule, always arrived on time, and Nash stayed in touch with me regularly to ensure that everything was going well from my point of view. Without hesitation, I recommend Incredible Restorations. They are shining stars in an industry that doesn't have the best reputation.
Katita and Aaron were really easy and efficient to coordinate services with. Katita went out of her way to make everything go smoothly. I definitely want to get assistance from these folks in the future. It's reassuring to know there is a 24 emergency service that is friendly, fast, and easy to work with.
Alistair G.
02:22 23 Jan 21
They did a thorough and detailed job of helping me fix some significant water damage. I was really happy with the service that they gave!
Incredible restorations was very easy to work with and finished the repairs on time. Thorough communication and attention to detail, got the job done right.
Carlos and Keith were great. Super friendly and professional. The recent rain over the holidays ended up leaking into my drywall and they worked throughout the holidays to make sure the walls were properly dried so my family and I could enjoy our Christmas.
Derrick M.
04:29 06 Jan 21
Probably the best in business.
Easy to book & always showed up on time. Went straight to work everyday without skipping a beat. Did a phenomenal job drying and repairing my bathroom.
Incredible Restorations was called by our Strata to assist with a water leak and water damage clean up. They were very professional, responsive and informative. I would highly recommend them!
Malissa S.
19:28 03 Dec 20
Chris was patient & super helpful while spending a lot of time answering all of my questions even before we agreed to work with Incredible. Once we moved forward the process was quick and seamless to get our place dried out.
Maurice L.
18:31 17 Nov 20
We contracted Incredible Restorations after some water damage. They were very responsive and did a great job repairing everything. There were a few miscommunication problems with scheduling but overall very happy with the experience.
Our basement flooded and I called after finding them on google. Chris and his team were great during this hard time. We've never had to have anything like this done before, but they proved that this is how it's should go - smoothly.
Incredible Restorations did a great job as our contractor during our home repair after a flood. Some of their subcontractors were satisfactory but the project manager did his best to remedy the situation. Ask for Aaron.
Great service from initial water clean up to rebuilding the damaged areas. Fast service even on the weekend and follow up through the process. Suite looks just like new...
We live in kits and had a ceiling leak after some heavy rain. We called incredible restorations and they came out on the same day. Abraham, Keith, and Carlos worked fast and were very polite.
Contacted this company to help with a ceiling leak. Their crew arrived within an hour and fixed everything up as quickly as they could. Would use them again if needed.
Nerissa M.
17:50 16 Oct 20
Since 1993, Incredible Restorations has been solving water damage and leak problems in both strata and homeowner client's properties, maintaining an impeccable reputation in the lower mainland for professionalism, quality, and customer service.

5-Star Service. We strive to make every client a raving fan, and that starts with top-notch customer service and continues with professional workmanship. But don't take our word for it, check out our online reviews on Google and Facebook.

Professional restoration of your home after water damage will maintain your property's value and avoid future issues such as mold growth and cosmetic deficiencies. As well as protecting your family's overall health and well being.

Our Property Damage Restoration Services Include:
1-year warranty on all workmanship

Equipped with the latest industry equipment

We work directly with your insurance company and we'll bill them directly

Industry certified team including a Master Restorer on staff

The highest degree of professionalism
Call the local experts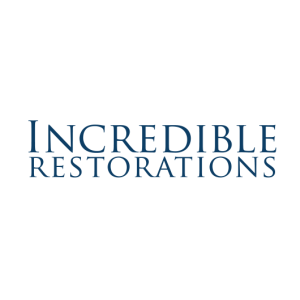 Get Your House Back In Order ASAP
Did you know? – You are able to hire the restoration company of your choice. We work with all insurance companies and will bill them directly.
Promptly dealing with emergency issues such as floods and water damage may avoid more serious property restoration issues such as mould growth and rotting. Protect your home; your largest investment by hiring the best choice in restoration.
Our experienced in-house crew can quickly mitigate, and tackle the restoration project to get it done in the fastest most efficient way possible.
WATER DAMAGE RESPONSE TEAMS AVAILABLE IN:
INCREDIBLE RESTORATIONS Provides the finest FLOOD RESPONSE teams available in the Vancouver area.
Specializing in providing emergency water damage abatement and attendant structural restoration services to homeowners in Vancouver, business owners, strata councils, property managers, construction firms and insurance companies throughout British Columbia's Lower Mainland. Incredible aims to return our sites to a pre-loss condition in the safest and most efficient way possible.
We are at the forefront in the use of "cutting edge" restorative drying equipment and technology. We combine this expertise with quality structural repairs. All of our employees are certified (IICRC) in various aspects of the water damage restoration field. Our company policy is continuous education and skills upgrading.
The emergency services and most of the structural repairs are undertaken by "in-house" employees. This allows us a high degree of control regarding service delivery and quality. We believe 'customer service' is the key to repeat business.