The Local Experts In Water Damage Restoration.
Specializing in strata, rental, and commercial properties.
Handling over 1000 claims per year.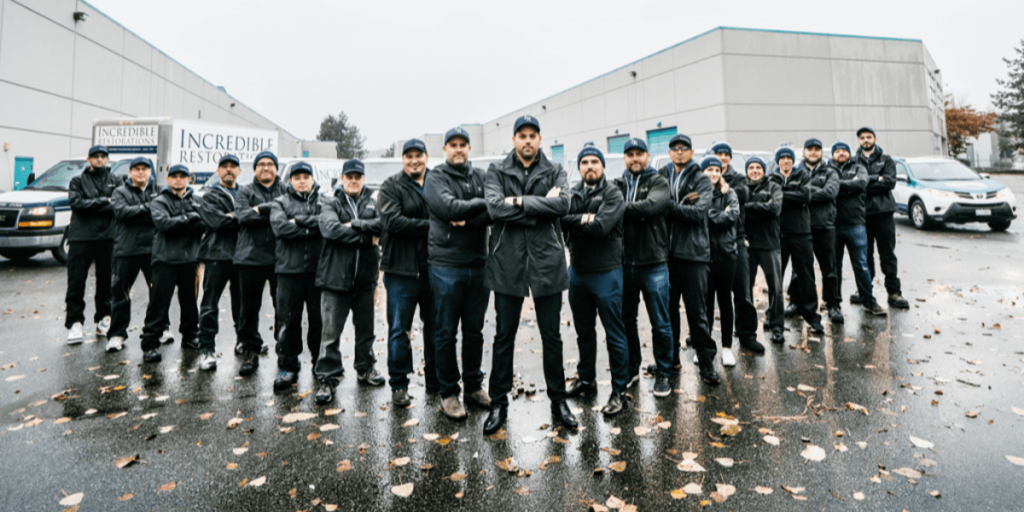 IT'S WHAT WE WE DO
We are a team of water damage restoration professionals that extract the water, dry up your place, and re-build it back to pre-loss condition… if not better.
At Incredible Restorations, We pride ourselves on providing you with extraordinary customer service to help you and your family get your lives back to normal. Our team is certified, IICRC educated and passionate about helping our community.
Contact us to experience the best customer service and reporting in the industry. Our aim is to make you absolutely happy with the end result.
When you experience a disaster, whether it's fire or water damage, you need emergency restoration services. Incredible Restorations understands how frustrating flood, fire, and  property damage is and works to help you bring your home back to pre-loss conditions. We offer 24/7 emergency service to restore your home from any storm, fire, or water damage you may be experiencing. We arrive quickly to mitigate any water damage and prevent any further damage to your property.
Our goal is to get your life back to normal.
For over 25 years, Incredible Restorations has been a team of professionals dedicated to providing exceptional customer service and the highest quality of workmanship in Flood Restoration and Emergency Services. We foster a work environment that encourages new ideas, new innovations and growth.
Using best practices standards all of our systems are laid out "by the book". Honesty and ethics are cornerstones of our business and help us create a long term relationship with our clients, based on safety, quality, timely service and an anticipation of their needs.
How We Help Property Managers
We strive to make a positive difference in the lives of our clients and home owners through excellent customer service, constant communication, and complete transparency.
We offer 24/7 Emergency Water and Fire Damage support with comprehensive reporting within 24 – 48 hours of arriving on site. Our PDF reports present an accurate diagnosis of all property damage in an easy to digest manner complete with high resolution photos of all water damage and pre-existing property damage to provide clarity to you and your client.
Our reports include:
Cause of Loss
Emergency Estimates
Repair Estimates
Detailed Claim and Response
Demolition and Repair scopes
Photos of all affected areas
Blueprints of all affected areas
and more in an email friendly PDF (less than 5mb)
But don't take our word for it.
Check out one of our reports below.
WHY CHOOSE INCREDIBLE RESTORATIONS? WE'RE HERE WHEN YOU NEED US.
CALL NOW 604.639.0990
If you're experiencing water, fire, or storm property damage, the Incredible Restorations team is here to help.
Our phone lines are open 24/7 365 days of the year and our team is passionate about getting your life back to normal.
We understand how stressful property damage is and we're dedicated to providing you with excellent customer service through this tough time.