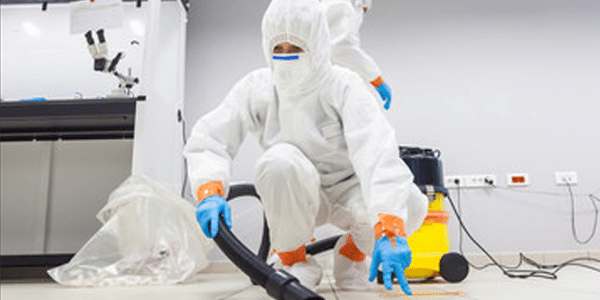 According to IICRC and RIA, with the recent outbreak of Covid-19 maintaining a clean and healthy facility is more important than ever. Although there isn't a definitive set of rules that apply to every scenario, following certain guidelines can reduce the chances of spreading viruses.   Corona Viruses are a type of organism that can cause respiratory diseases. Covid-19 specifically can lead to a specific form of illness characterized by very high fever and a dry cough. Older adults with weakened immune systems and health problems are more prone to severe Corona Virus symptoms. Direct exposure to droplets aerosolized when an individual coughs or sneezes and by secondary exposure of uninfected people to objects and surfaces with residual viral particles. 
View Service Detail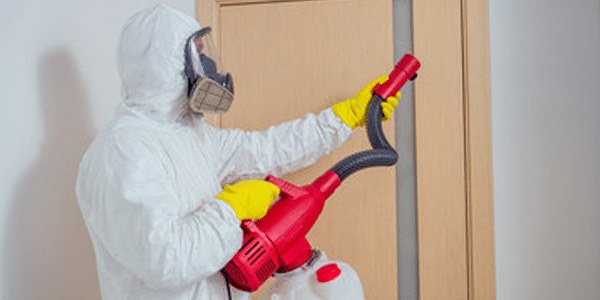 Applying disinfectant for Covid-19 in larger areas is best done with spraying equipment or Ultra Low Volume Foggers.  Fogging is a process where chemical disinfectants are applied to living spaces to create and disperse a disinfectant aerosol.  HEPA air filters and scrubbers can also improve the environment by reducing the level of airborne particles. The removal of aerosolized particles during the cleaning process can improve the overall cleaning efficacy and reduce risk of Covid-19.  
View Service Detail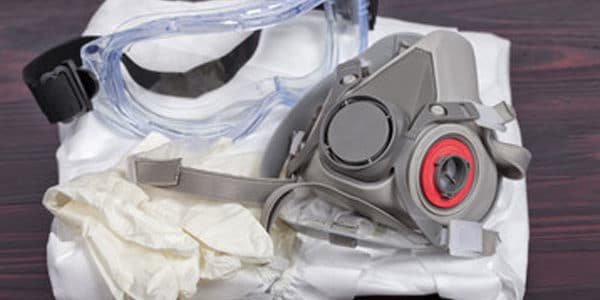 The safety of our clients and crew is our first priority. Since secondary exposure to COVID-19 is possible by being able to stay on surfaces for up to 9 days, we're ensuring that our crew follows specific guidelines to keep our clients and themselves safe. Currently the recommended personal protective equipment (PPE) requirements according to the CDC for restoration professionals is an N-95 mask. What does this mean for me? N-95 masks are useful for filtering out viral contaminants, however Incredible Restorations requires a minimum of a half face industrial respirator mask. Crews must also wear gloves, gowns and full face shields to protect themselves and others from any microorgansims. 
View Service Detail WE'RE HERE WHEN YOU NEED US.
CALL NOW 604.639.0990
If you're experiencing water, fire, or storm property damage, the Incredible Restorations team is here to help.
Our phone lines are open 24/7 365 days of the year and our team is passionate about getting your life back to normal.
We understand how stressful property damage is and we're dedicated to providing you with excellent customer service through this tough time.