Water Damage Case Studies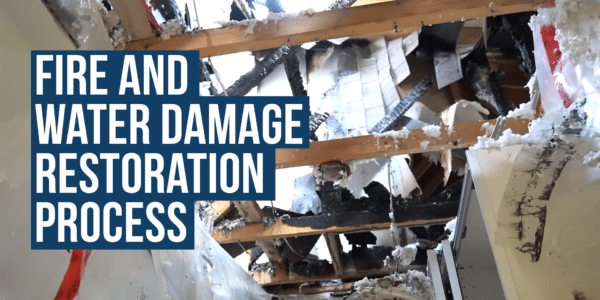 At the time of the fire, there were 6 fire trucks, and 35 firefighters onsite, dumping a lot of water.  28 units are affected by water damage or smoke damage. Some of them are varying degrees. There's some that are super minor right by the entry doors, others are midway, and others are, the entire unit's wet, floor to ceiling, walls, exterior walls. Yeah, the fire happened on the third floor, and we've had 33 units all had to be evacuated. Behind the walls is plywood, also known as shear wall. Because there's shear wall, those walls are never going to dry. When you have drywall compressed against wood like that, the water and moisture just soaks right into the wood. So, you actually have to remove the drywall from the shear wall itself to actually completely dry it. Pretty much now 90% of the hallway, it's all got to go.
View Service Detail
Check out this very special video we created to document the water damage restoration process. On this project, gutters became clogged during a storm and water overflowed onto an unfinished rooftop. Luckily, the roofer caught the water just as it began to pour, and cleared the gutters immediately. However, only a few minutes of overflow was enough to cause immense damage to the 10 units below.
View Service Detail
Call The Local Experts
If This Is An Emergency Please Call
If this is a general inquiry email us at 

[email protected]

,
On Call 24/7, We Are Happy To Help!