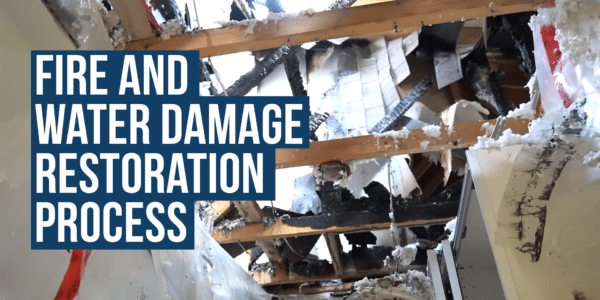 At the time of the fire, there were 6 fire trucks, and 35 firefighters onsite, dumping a lot of water.  28 units are affected by water damage or smoke damage. Some of them are varying degrees. There's some that are super minor right by the entry doors, others are midway, and others are, the entire unit's wet, floor to ceiling, walls, exterior walls. Yeah, the fire happened on the third floor, and we've had 33 units all had to be evacuated. Behind the walls is plywood, also known as shear wall. Because there's shear wall, those walls are never going to dry. When you have drywall compressed against wood like that, the water and moisture just soaks right into the wood. So, you actually have to remove the drywall from the shear wall itself to actually completely dry it. Pretty much now 90% of the hallway, it's all got to go.
View Service Detail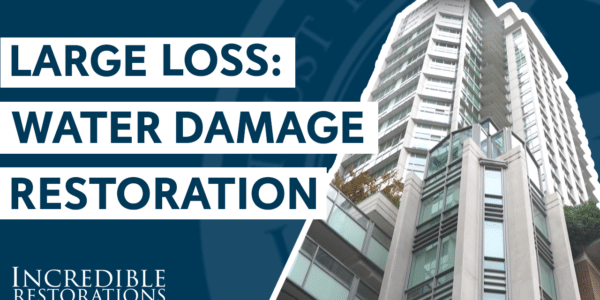 What happens when the boiler on the roof of your 32-floor apartment fails?  Everything below gets damaged.  In September, one of our clients experienced a massive flood from a boiler malfunction. Within an hour of our crews being called and arriving, an enormous amount of water damage had already been done.  Water seeped into walls, flooring and even the emergency stairwell which heavily affected residents and building staff.  When our crew arrived they immediately started water extraction, moisture mapping, and documentation. To ensure they found all areas of moisture, they removed the baseboards and double-layered drywall to physically inspect water in the steel stud C - Channels. They also inspected the building for mold, lead, and asbestos.  Our crews worked tirelessly over the course of weeks to dry all 32 floors to get residents back into their homes. 
View Service Detail
Check out this very special video we created to document the water damage restoration process. On this project, gutters became clogged during a storm and water overflowed onto an unfinished rooftop. Luckily, the roofer caught the water just as it began to pour, and cleared the gutters immediately. However, only a few minutes of overflow was enough to cause immense damage to the 10 units below.
View Service Detail WE'RE HERE WHEN YOU NEED US.
CALL NOW 604.639.0990
If you're experiencing water, fire, or storm property damage, the Incredible Restorations team is here to help.
Our phone lines are open 24/7 365 days of the year and our team is passionate about getting your life back to normal.
We understand how stressful property damage is and we're dedicated to providing you with excellent customer service through this tough time.